Take control of

your rehab.
A big part of what makes recovery from knee replacement or ACL surgery difficult is the loss of quadriceps strength. In fact, most patients lose over 60% of quad strength after knee surgery, which can prevent you from getting back to a normal, active life.
Understanding Quadriceps Weakness
Quadriceps atrophy – or the weakening of your thigh muscles – is a common but overlooked result of knee surgery. As your muscle atrophies due to the inability to use your knee before and after surgery, the communication between your nerves and muscles becomes hindered. This limits your ability to recruit your quadriceps and weakens the signal between your nerves and muscles.
Our neuromuscular electrical stimulation (NMES) solutions are designed to help speed up the recovery process, with an emphasis on comfort and convenience-so you can work on your rehab outside of the doctor's office from home, work, or just about anywhere else.
Total Knee Replacement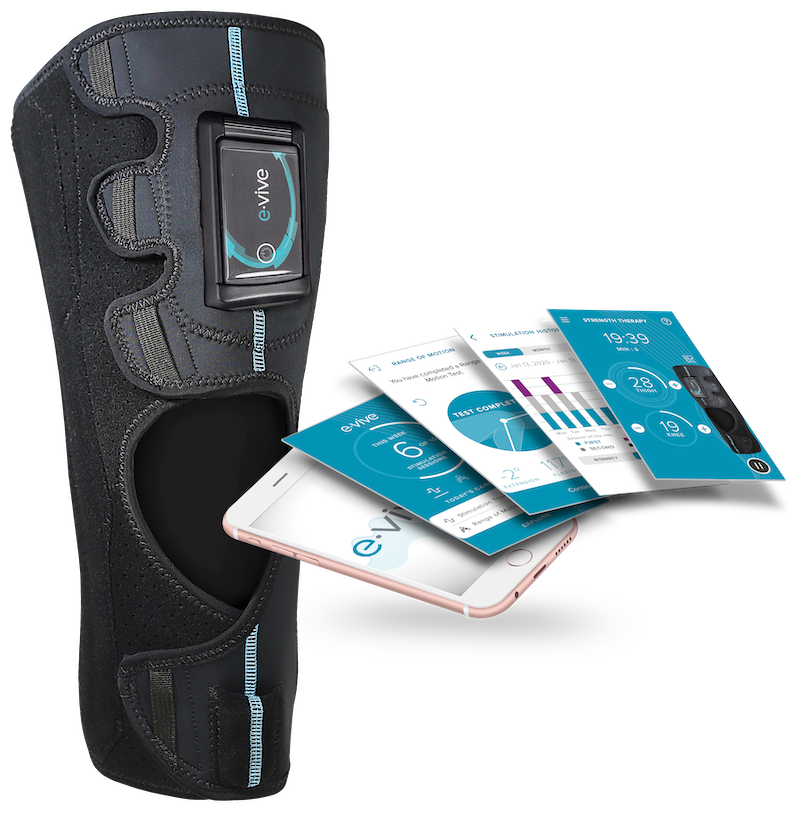 The e-vive system for total knee replacement (TKA) patients consists of a conductive garment that works in conjunction with our controller and smart device app.
Sports Medicine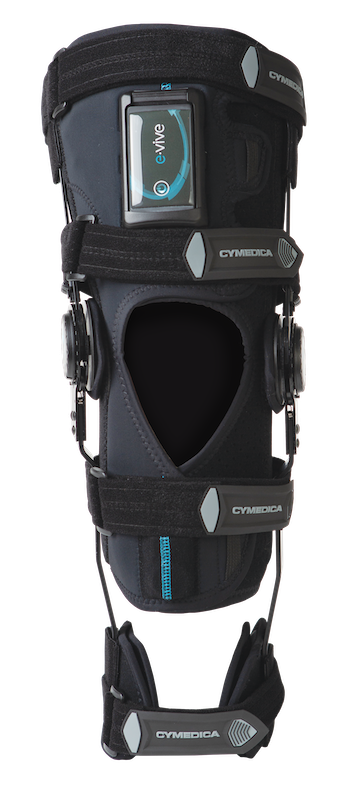 The e-vive system for Sports Medicine patients (such as ACL and other knee ligament surgeries) includes a post-operative brace, controller, conductive garment and our exclusive app.
Introducing

App-Controlled Muscle Strengthening
The e-vive system is an app-based muscle strengthening solution designed to help you be proactive with your therapy conveniently from home
The device uses advanced NMES therapy to activate and strengthen your quadriceps muscles
e-vive is paired and operated through an app on your smart device giving you control of NMES sessions and the ability to monitor your improvement in real-time
Learn More
Q

B1
Our Groundbreaking System
No smart phone? No problem! The QB1 system offers the same advanced NMES therapy without the need for a smart device
Learn More
e-vive Patient Experience Survey
Share your e-vive experience by taking this survey.
Survey