Advanced muscle atrophy solutions
for tele-rehabilitation.
At CyMedica, we are partnering with healthcare providers to raise the standard of care by making it easy and comfortable for patients to minimize pre- and post-surgical muscle atrophy with our advanced app-driven muscle strengthening solutions.

e-vive
The only app-controlled muscle activation therapy and patient engagement solution.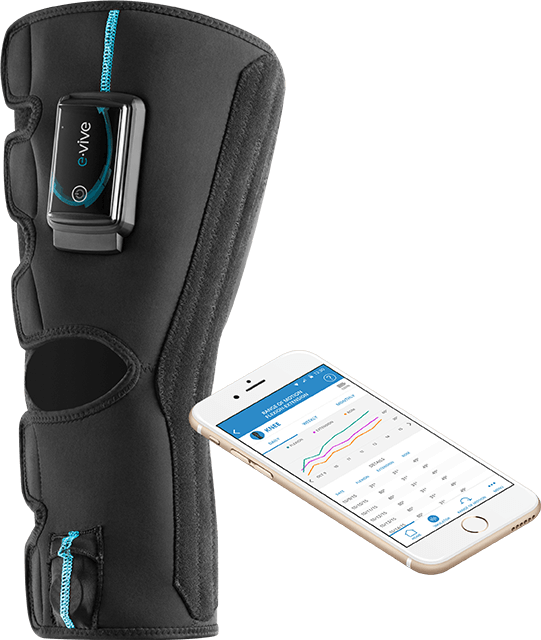 Our Patented CyMotion™ Technology, making muscle activation more

comfortable and convenient
CyMotion technology is a revolutionary, new closed-loop feedback system that enables our NMES solutions to constantly monitor and adjust while delivering effective muscle stimulation more comfortably – which is key to keeping patients engaged.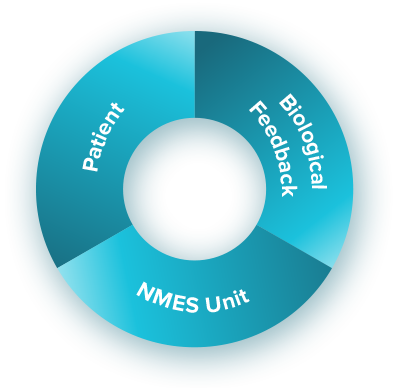 Closed-loop feedback
Our patented CyMotion technology delivers stimulation through the first closed-loop feedback cycle on the market, automatically adjusting to the patient's unique physiology and dynamic bioimpedance, allowing for a more targeted and individualized therapy.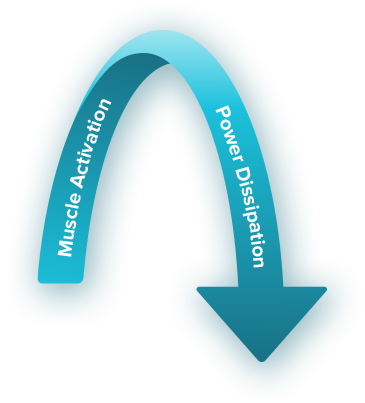 Power dissipation
Through this feedback loop, CyMotion technology initiates its muscle stimulation at a higher voltage level sufficient to elicit muscle contraction, then dissipates to a lower level, improving therapeutic comfort.