Improving the clinical outcomes

and economics of knee surgery rehabilitation.
"I have been using the CyMedica System for patients undergoing partial and total knee replacement. There is good evidence that pre-operative physical therapy can enhance post- operative recovery after knee replacement…"
"With regular use, QB1 technology accelerates patients' rehab and gets patients back to their active lifestyles."
"Quadriceps atrophy is a huge problem for our patients following knee surgery and the CyMedica QB1 provides a new opportunity to promote early recovery with a device that my patients look forward to using."
"With quadriceps there is a local and central inhibition mechanism and I think the CyMedica system with daily use is undoing the inhibition locally and possibly even centrally. Last patient I saw yesterday came in from palm beach- had total knee done few months back with horrible extension lag- for eight weeks he has been doing CyMedica NMES therapy 20 mins twice daily and the lag is almost gone."
Clinically Proven
Many patients lose over 60% of their quadriceps strength following knee surgery— and physical therapy programs alone are rarely successful in restoring range of motion and critical muscle activation and strength to normal levels.
NMES therapy has been clinically demonstrated to be effective by increasing muscle strength post-surgery, during pre-hab and rehab.1 Designed to overcome the comfort and convenience barrier, CyMedica's advanced NMES solutions empower patients to tele-rehab at home and keep track of their recovery progress.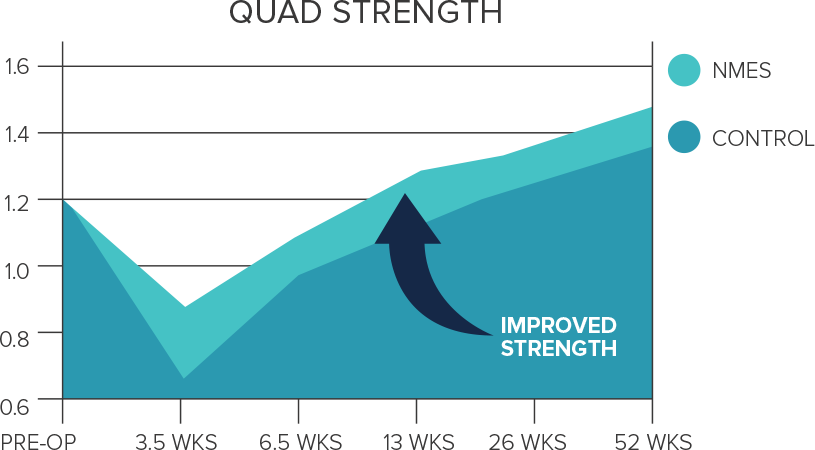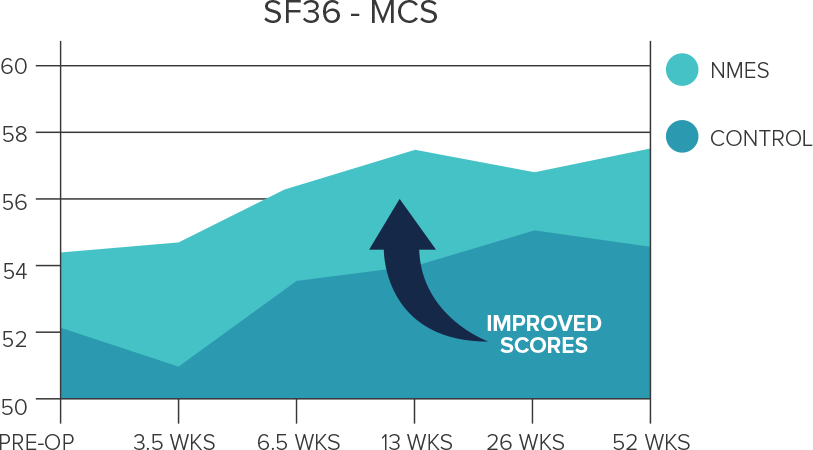 Economically Validated
Patients with significant muscle atrophy can cost up to $4,200 for post-surgery rehabilitation more than those who do not suffer significant muscle loss.2 Under the new CJR program, healthcare providers are now responsible for costs over the entire episode of care—including post-acute care through 90 days post-discharge, which can account for up to 60% of the total expenses.
This change is creating a new need for solutions that engage patients with their rehabilitation in order to minimize complications that could lead to readmission. CyMedica's rehab solutions are optimized to keep patients engaged through tele-rehabilition, and providers informed throughout the rehab process—for better, more predictable outcomes that lower the chance of readmission.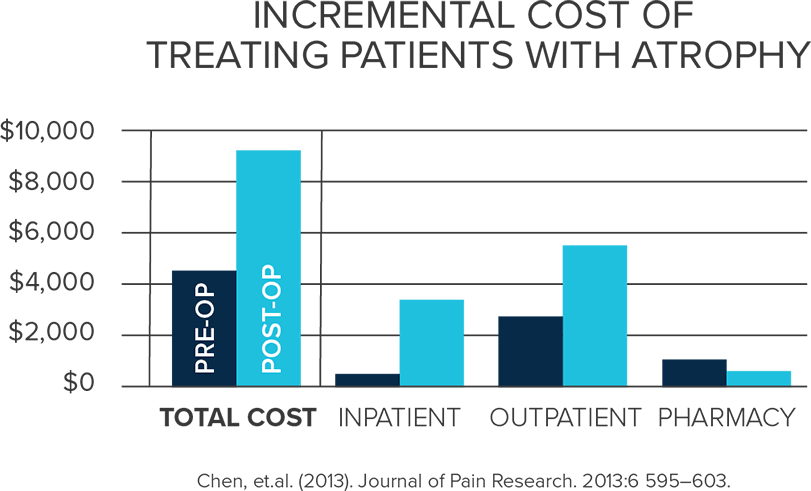 Physician Recommended
Studies have shown that consistent NMES therapy and patient engagement post- knee surgery may help patients attain and exceed their preoperative activity levels. The use of NMES in addition to progressive strengthening exercises has shown promising results and should be provided to attenuate the early loss of quadriceps strength after TKA3.
Our patented CyMotion Technology uses a closed-loop feedback system to monitor and regulate the voltage delivered, providing patients with comfortable, app-controlled muscle activation—while sending key data points to the provider portal in order to help clinicians manage and monitor their patients remotely.
e-vive
Data-driven for more predictable outcomes.
The e-vive system has been optimized to help clinicians deliver more predictable outcomes. Key data points such as range of motion, activity level, pain level, and more, are collected and wirelessly sent to our provider portal. Surgeons and physical therapists have real-time access to their patients' information so they can monitor and motivate patients between visits.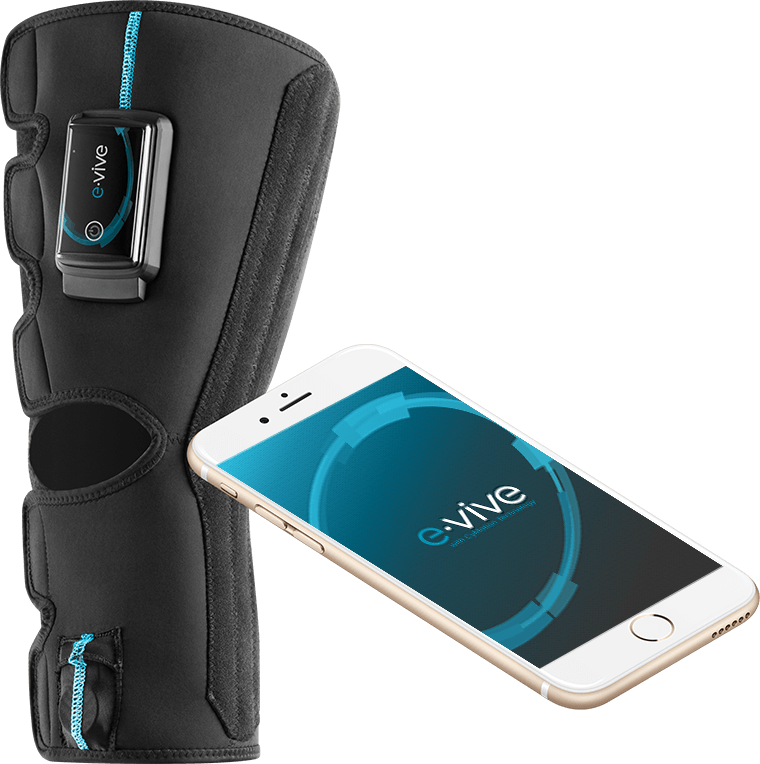 Clinical Research
We invest heavily in research to show the impact muscle strengthening has on rehabilitation times and outcomes.
Latest Studies
Reimbursement & Coding Information
| Reimbursement Code + | Description | |
| --- | --- | --- |
| L1833 | Adjustable knee joint (hinge) | |
| E0731 | Form fitting conductive garment for delivery of | |
| E0745 | Neuromuscular electronic stimulation (NMES) | |
| E0730 | TENS | |
| Reimbursement Code + | Description | |
| --- | --- | --- |
| L1833 | Adjustable knee joint (hinge) | |
| E0731 | Form fitting conductive garment for delivery of | |
| E0745 | Neuromuscular electronic stimulation (NMES) | |
| E0730 | TENS | |
Let's talk about how we can help providers deliver improved, more predictable, and cost-effective outcomes.
Contact Us