Convenient, app-controlled muscle activation
Designed to deliver wireless, app-controlled muscle stimulation therapy individualized for each patient's comfort and convenience, e-vive helps keep patients engaged with their rehab by tracking their progress and allowing data sharing with clinicians.
See E-Vive in Action
e-vive system
The e-vive™ system consists of

three

best-in class components:
e-vive app
Our new app features an intuitive interface for simplified operation on virtually any smart phone—key data points are collected and sent to the cloud, where providers can access them via our provider portal to track patient progress and deliver more predictable outcomes.
Conductive garment
The conductive garment, with built-in sensor technology, transmits critical range of motion data and steps, while also precisely holding the electrodes in place to ensure effective quadricep activation.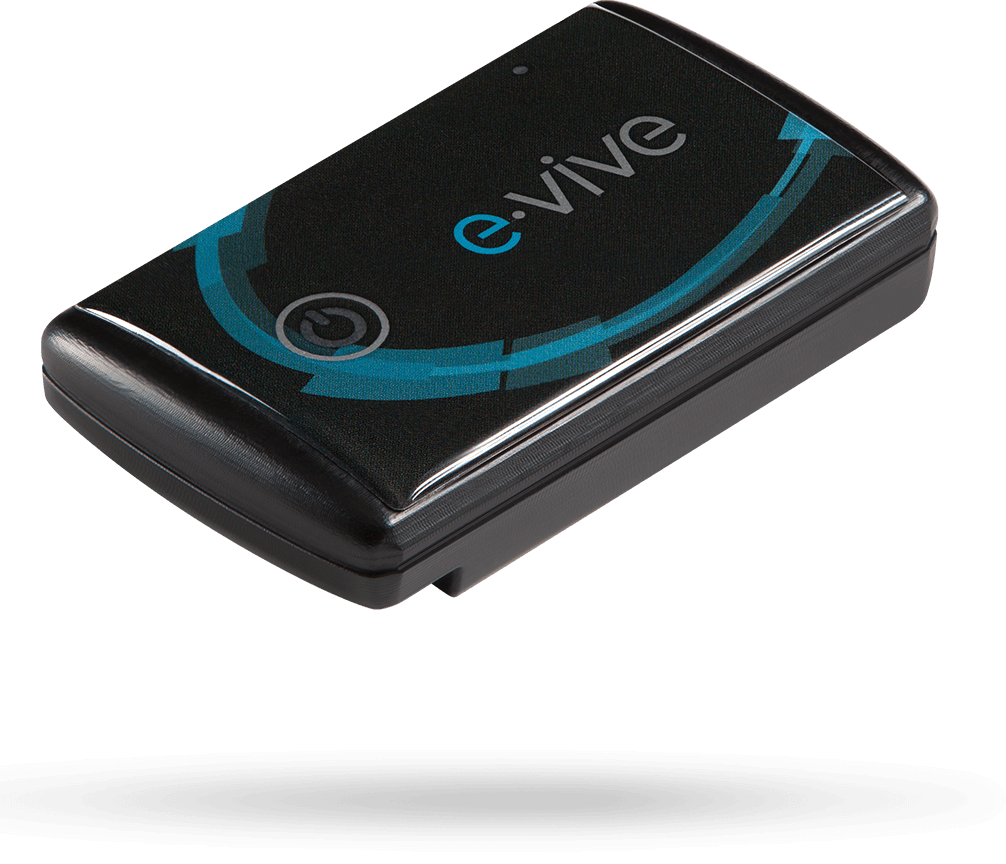 (Optional) ACL Brace
Recommended for ACL patients, the e-vive system is also available with post-operative brace to help protect the graft as it heals.
Build up your quadricep strength pre- and post-surgery from the comfort of your own home—comfortably and effectively. See how e-vive can help speed up rehab for total knee replacement and ACL patients.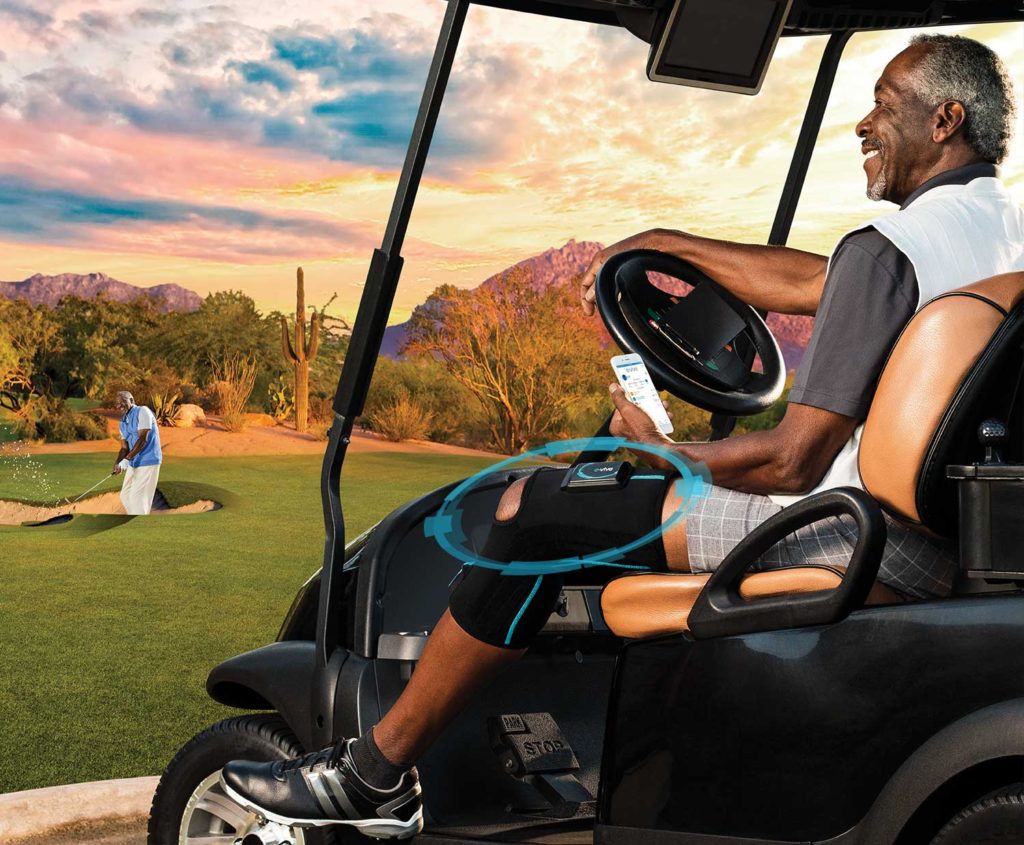 Learn How To Use Your e-vive System
"The stimulation has helped muscle/nerve atrophy. I'm grateful that my surgeon uses this type of device."
Patient, Santa Ana, CA