Take control of

your rehab.
A big part of what makes recovery from knee replacement or ACL surgery difficult is the loss of quadriceps strength. In fact, most patients lose over 60% of quad strength after knee surgery, which can prolong rehab time — and more importantly, prevent you from getting back to a normal, active life.
Understanding Quad Atrophy
Quadriceps atrophy – or the weakening of your thigh muscles – is a common but overlooked result of knee surgery. This weakness is caused by your inability to use your knee before and after surgery, as well as the physical impact of the surgical process. As your muscle atrophies after surgery, the communication between your nerves and muscles becomes hindered, limiting your ability to recruit your quadriceps and weakening the signal itself.
Our neuromuscular electrical stimulation (NMES) solutions are designed to help speed up the recovery process, with an emphasis on comfort and convenience—so you can work on your rehab outside of the doctor's office from home, work, or just about anywhere else.
Total Knee Replacement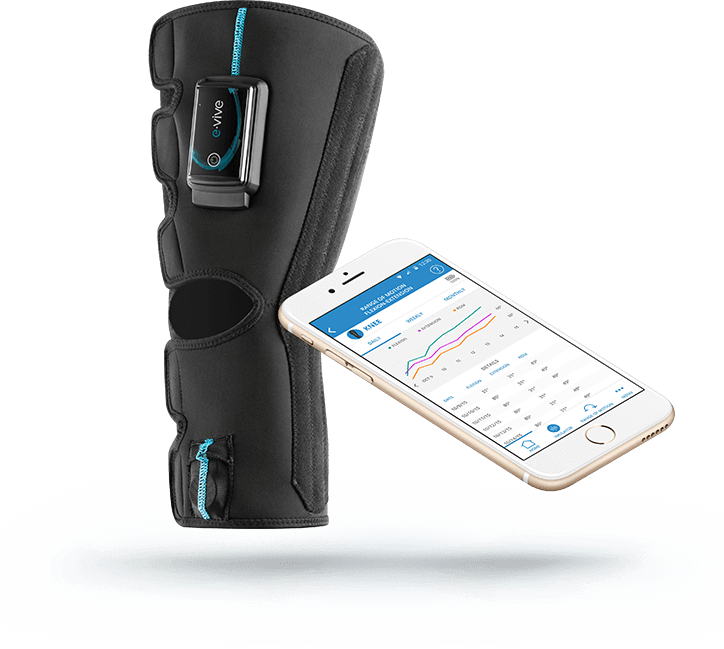 The e-vive system for total knee replacement (TKA) patients consists of a conductive garment that works in conjunction with our controller and smart phone-enabled app for comfortable, consistent at-home muscle activation.
ACL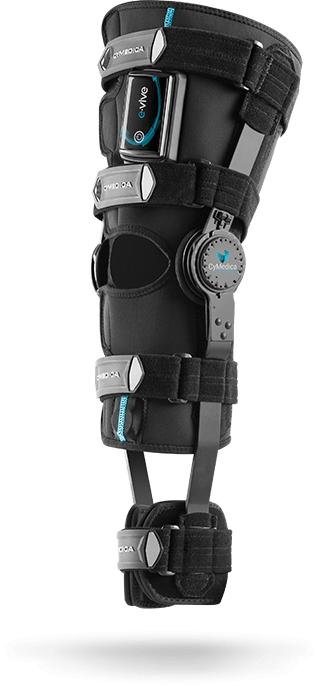 The e-vive system for ACL patients includes a brace, controller, conductive garment and our exclusive app which allows you to control your muscle activation using virtually any smart phone.
Introducing

App-Controlled Muscle Activation
 The world's first personalized muscle activation system designed to deliver wireless, app-controlled muscle stimulation therapy individualized for your comfort and convenience
Combines three best-in-class products to simplify the delivery of at-home muscle stimulation
Powered by our proprietary CyMotion technology, which constantly monitors and adjusts the power delivered to maximize comfort and effectiveness
Learn More
Q

B1
system:
Our Groundbreaking System
No smart phone? No problem. QB1 comes with a controller to monitor and adjust power, improving overall comfort and while still delivering powerful strengthening benefits to your atrophied muscles
QB1 also uses our patented CyMotion technology to deliver comfortable, effective muscle stimulation
QB1 integrates our advanced muscle activation technology with a simple compressive wrap or post operative brace for at-home rehab
Learn More
e-vive Customer Experience Survey
Use the button to complete your e-vive experience survey.
Survey