e-vive™ for Knee OA
Imagine your life with less arthritis pain
Treat Your OA with e-vive™
e-vive™ is an app-based muscle strengthening solution designed to help you be proactive with your OA conveniently at home.
It uses advanced Neuromuscular Electrical Stimulation (NMES) therapy to activate and strengthen your thigh muscles, potentially reversing muscle weakness from OA.
As your muscle strength improves, so will your thigh muscles' ability to reduce the stress on your knee joint, decreasing your pain and improving mobility.
The e-vive™ App can be downloaded onto virtually any smart device. The intuitive app gives you complete control of your stimulation therapy, and allows your healthcare provider to easily monitor your progress remotely.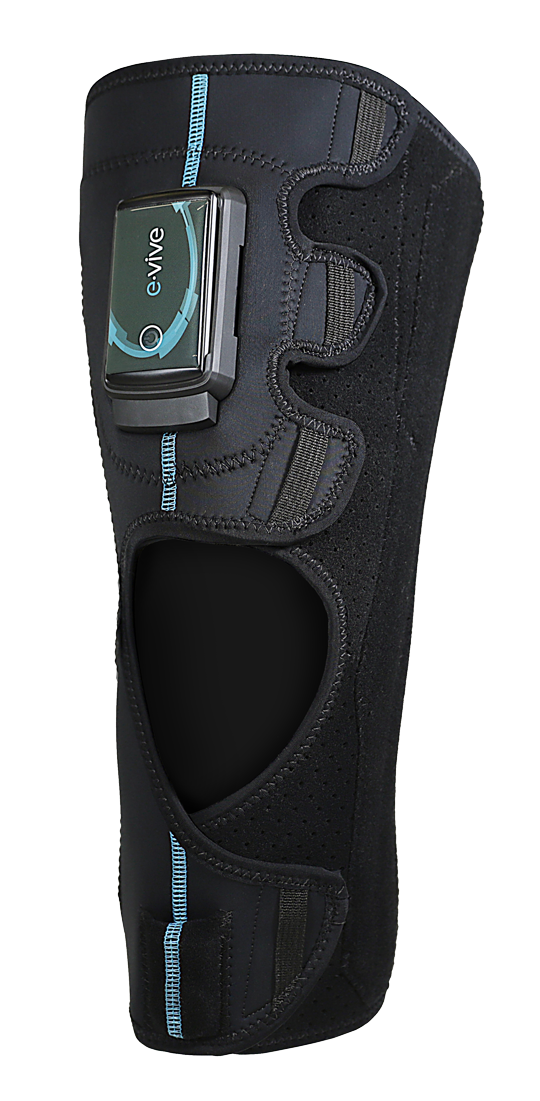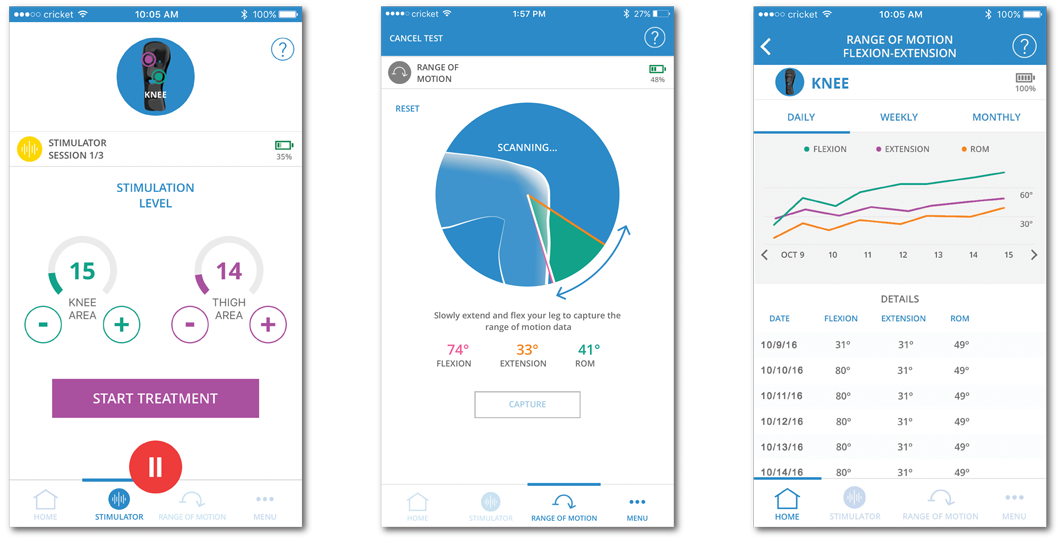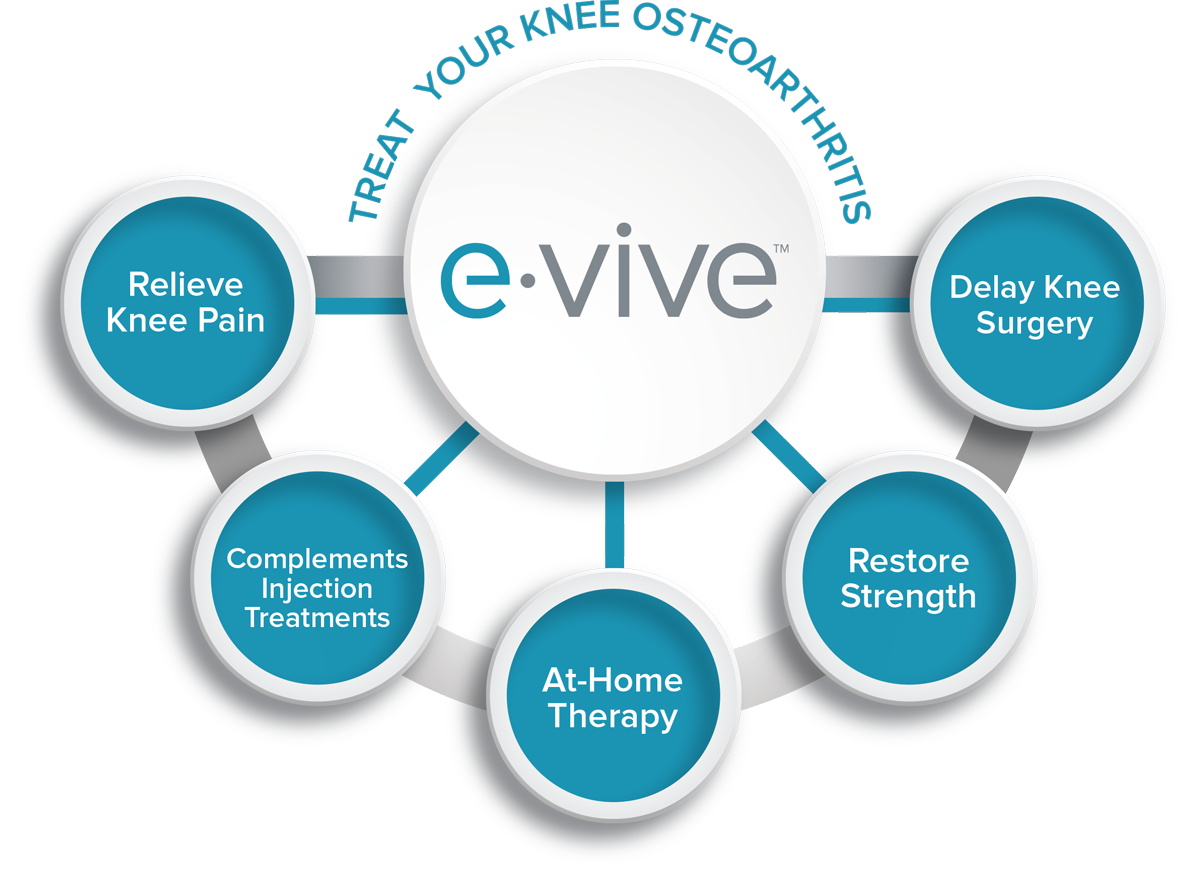 How is e-vive™ NMES different from a TENS device?
NMES and TENS therapies target different nerve groups of the body. TENS (Transcutaneous Electrical Nerve Stimulation) targets the sensory nerves, which are responsible for sending pain signals to the brain. NMES (Neuromuscular Electrical Stimulation) targets the muscle itself, specifically through the motor nerves. The stimulation of motor nerves causes the thigh muscle to contract, similar to what you would experience by doing squats at the gym. Daily muscle contractions can increase the strength of your thigh, and overall stability of the joint.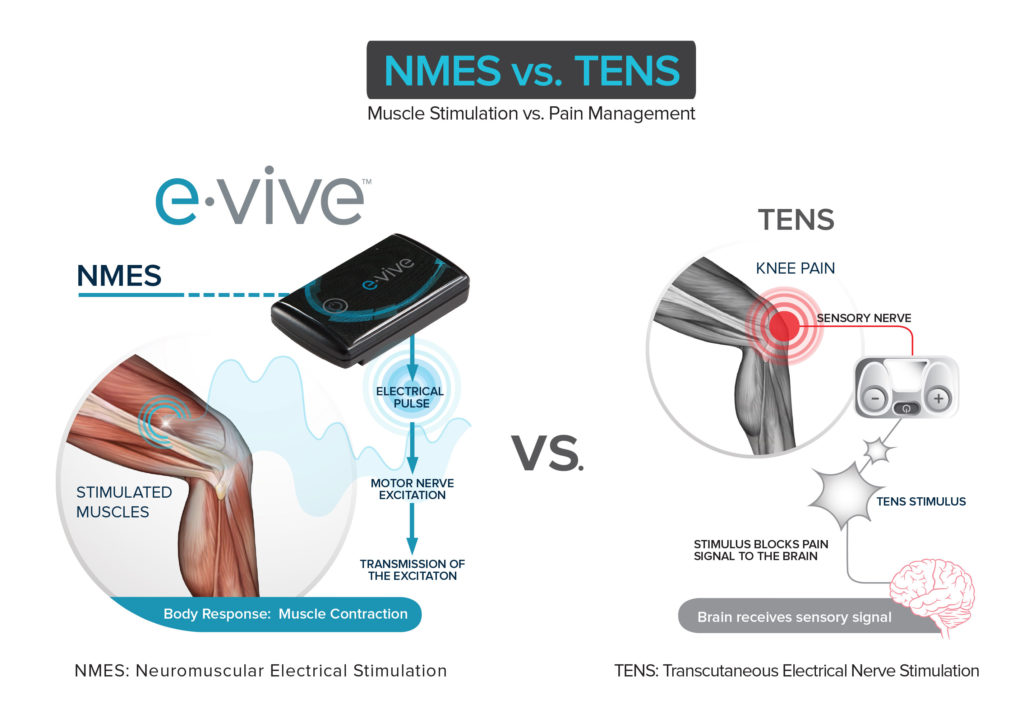 CyMedica NMES helps reduce pain and improve function in patients with knee osteoarthritis.
 FDA Cleared for treatment of muscle weakness.